Feline bath
This nasty hot girl, decided it was time to cool of, but she also wanted to try out something new, and so the result was a brand new bath. She loved to feel the camera on her as she revealed her large juicy boobs, as she touched them and played with them, feeling all good and horny. And once she got to feel the hot water rolling down on them, reaching her pussy, she just could not help and released a sweet sexy moan, in a pure dorsfeline.com style.We really enjoyed this shoot with her and i know so will you. There's always something that this cutie is up to and it always has to do with her getting naked and kinky as well. Well let's see her play yet again. She knows that she's going to have your full attention and she would like to play once more.
As it was mentioned, the sexy Dors Feline gets to play in the bathroom for this one and she is super eager to do so as well. Watch her getting in the shower first after taking off the towel and as she turns on the hot water, you get to enjoy quite the superb and sexy rear view of this superb lady's amazing and nude body too. Then she turns around as the water starts to pour and her body looks even sexier with all that warm water caressing her sweet and sexy body. Watch her pull the shower head off and see her starting to use in to tease her sweet pussy even more. By the end of this simply glorious scene, you can see her moaning loudly in pleasure as the water stimulates her eager pussy. See you soon and do check out her past updates as well!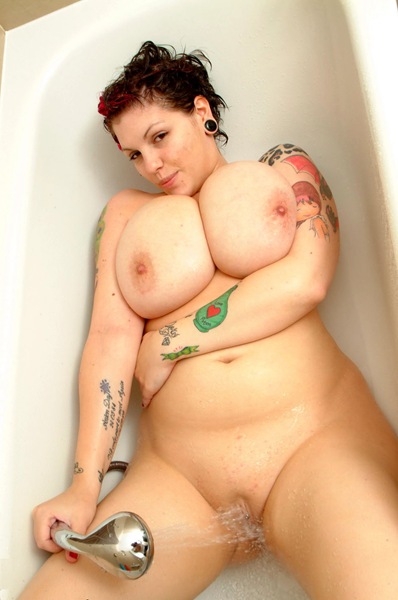 Watch big boobed Dors getting all wet in the bathtub!