Leopard lingerie
For this hot babe is one of her first time in front of the camera, and so we want to make sure it is something special. We got dressed in this hot animal print lingerie, and we really loved to  watch her and she posed, touching her large sexy boobs, feeling good and getting wet. So here we are again, with another fresh week and one more super sexy and hot little scene that this cute babe has for you. This animal print lingerie sure made her look super sexy and she knew that all too well. And since she was already there she would start to take it off and do a little strip show for you guys as she always enjoys teasing.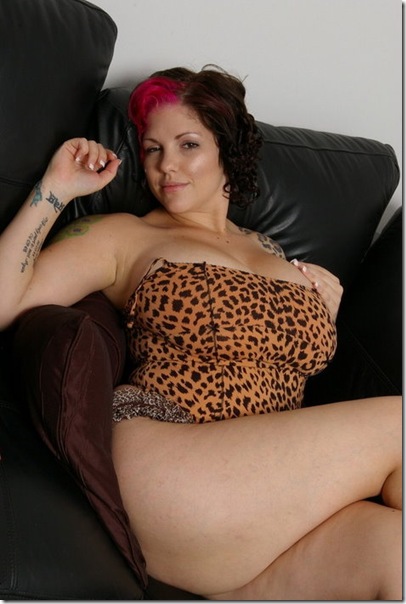 As the scene starts, the babe comes in the living room wearing the said outfit and she takes her spot on a black and sexy leather couch. Watch as she slowly starts to feel herself and starts to massage and play with her big and round tits. Then she eventually takes off the leopard themed top to reveal her big natural breasts. Of course that she does some more but we'll let you discover just how far this cute babe goes with her sensual and sexy strip session for this afternoon. Like always enjoy it and do make sure to drop by next week for some more of her super sexy and hot little scenes everyone. Goodbye! Don't forget to check out this hot horny busty in a burning hot scene, now that you became a fan!

Check out Dors posing in her sexy leopard print lingerie!