Horny in the Morning
Feline is hotter and hornier then ever in this insane gallery. She woke up one morning extremely horny and with a craving need for some pussy pleasing. So she took off her cloths and started fooling around in bed. Dors started massaging her impressive knockers and then slowly slipped her fingers in her wet tight pussy. She sais that she's always feeling a bit horny and naughty when she wakes up, especially if she had one of her sexy dreams too. Well she also wanted to do this sort of morning scene for quite a while now and this was the perfect opportunity to let you all see her get to be wild and naughty right from the time she gets up from bed too. Let's see her play.
The cameras start to roll and at first all you can see is her brightly colored hair popping out from under the white sheets. Then the sheets start to come off and you can see the sexy minx in all of her glory as she wakes up. She looks simply gorgeous even when she wakes up and as she takes off the sheets more and more you can observe that she was wearing absolutely nothing. She loves to sleep nude as it makes her feel more comfy and in case she wants to get naughty, she can do so with ease. Anyway, see her spreading those super sexy legs and watch her slip her hand between her legs. You can see the cutie masturbating furiously in this simply superb scene today!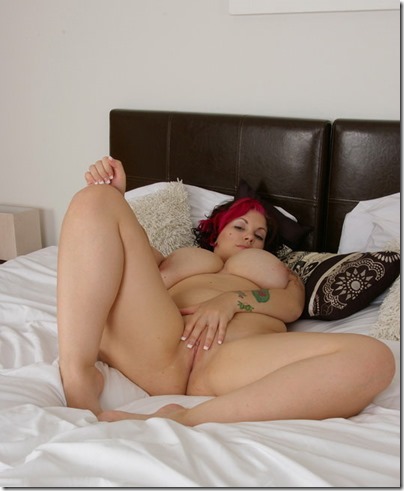 Check out slutty Dors finger-fucking her tight pussy!